My Blog
Posts for tag: smile makeover
By John G. Masak, DDS
April 25, 2021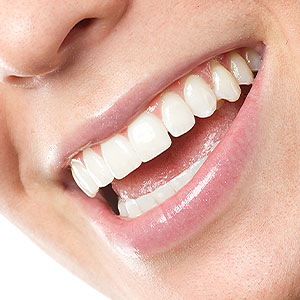 If you think your smile is beyond hope, you might be in for a happy surprise: Today's dental cosmetics can improve even the most forlorn dental situation. It could be a one-visit tooth whitening—or a total "smile makeover."
If it's the latter, your transformation journey could take months or even years—so you need some idea of where this journey will take you. That will come through initial discussions with your dentist about your dreams and desires for a new smile.
But you'll also need to consider what your dental condition will practically allow: Although your goal is a more attractive appearance, the higher priority is your long-term dental health. There's also cost—dental enhancements can be expensive, so you may have to adjust your dream smile to match the reality of your finances.
With the big picture in focus, the next step is to refine the details of your makeover plan. Nothing does this better—for you and your dentist—than to "see" your proposed smile ahead of time. This is possible with computer technology: Your dentist can modify a digitized photo of your face and smile to show the proposed changes to your teeth and give you a reasonable view of your future smile.
Another way is to create a "trial smile." Using composite dental material, your dentist fashions a temporary restoration that fits over your teeth. Unlike the digitally enhanced still photo, a trial smile let's you see what your new appearance will look like while moving, talking or smiling. Although it's removed before you leave the office, you can have photos taken to show friends and family.
You and your dentist can use these methods to make adjustments to your makeover plan before applying the real enhancements. It also eliminates any unpleasant surprises after all the work is done—you'll already know what your future smile will look like.
These initial steps are just as important as the actual procedures you'll undergo. Through careful planning, you'll gain a new smile that can improve your life.
If you would like more information on smile transformations, please contact us or schedule an appointment for a consultation. You can also learn more about this topic by reading the Dear Doctor magazine article "Beautiful Smiles by Design."
By John G. Masak, DDS
February 17, 2013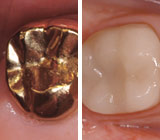 If you believe you need a crown or if we have already confirmed this fact, you need to understand that there are several options. The most common are gold crowns, porcelain-fused-to-metal crowns and all porcelain crowns. Each has both pros and cons; thus we will work with you to determine which will work best for your specific needs. However, to help you learn more now, here are some facts.
Gold Crowns
Made from cast gold, this type of crown has been around for over 100 years and is the most successful type of crown. It can last more than 50 years and thus many dentists prefer gold restorations for their own teeth, where cosmetics is not a concern.
All Porcelain Crowns
All porcelain crowns can produce an incredible, life-like appearance. However, because they are made purely from dental porcelain (a type of glass), they tend to be more fragile than gold crowns and may be more at risk with certain high biting forces. Thus they may not be as durable. Porcelain can also cause wear to the natural teeth they bite against. Therefore they are typically preferred for front teeth, rather than back teeth. They have an aesthetic longevity of about 10 years and a functional longevity of about 20 years.
Porcelain-Fused-To-Metal Crowns
As the name states, porcelain-fused-to-metal (PFM) crowns provide the best of both worlds. They are made of natural tooth-colored dental porcelain that is fused on top of a precious or noble metal (usually gold or platinum). They are stronger than porcelain alone and are a good option for back teeth because they offer a better cosmetic result than gold crowns. This is also true for front teeth, however the gold support beneath the porcelain can compromise its life-like qualities. These crowns also have a proven track record and have been used with excellent results for over 40 years.
Learn more about crowns when you read, "Gold or Porcelain Crowns." Or you can contact us today to discuss your questions or to schedule a consultation.