My Blog
Posts for tag: dental injuries
By John G. Masak, DDS
December 07, 2016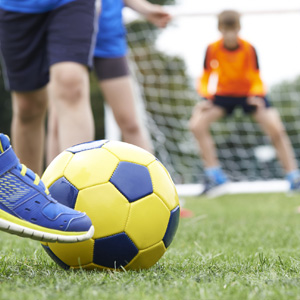 From birth to young adulthood, your child's teeth gums and other mouth structures steadily grow and mature. Sometimes, though, problems arise and get in the way of their oral health. It's important we detect when that happens and take action.
We can sort these potential problems into three broad categories: developmental, disease and injury. The first category includes such problems during their childhood years as teeth erupting out of position or the jaws growing improperly and becoming abnormally long, short, wide or narrow.
The possibility of developmental problems is a primary reason for regular dental visits, beginning around your child's first birthday. If we can detect a growing problem early, we may be able to minimize or even reverse its impact to your child's oral health.
Regular dental care also helps control disease, particularly tooth decay and cavity formation. Our primary aim is to treat decay, even in primary (baby) teeth: losing a primary tooth to decay could adversely affect the incoming permanent tooth's jaw position. Besides treatment, we can also help prevent decay with topical fluoride treatments (to strengthen enamel) and sealants.
Although not as common as disease, dental problems due to injury still occur all too frequently. Blows to the mouth can chip teeth, loosen them or even knock them out. For any type of visible tooth injury you should visit us or an emergency room immediately — time is of the essence especially to save a knocked out tooth. Be sure you recover and bring any knocked out teeth or chip fragments.
We can also help you on the injury prevention front as well. For example, if your child participates in contact sports or similar activities, we can fashion a custom-fitted mouth guard to protect their teeth and soft tissues.
Keeping a vigilant eye for these potential problems will help ensure your child's future oral health is the best it can be. The sooner these problems are detected, the better and less costly their outcome.
If you would like more information on caring for your child's teeth and gums, please contact us or schedule an appointment for a consultation.
By John G. Masak, DDS
September 23, 2013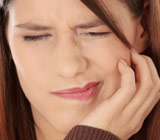 When you or a family member takes a traumatic hit to the mouth, what should you do? Besides immediate first aid, your next action will depend on the extent of damage to any teeth. What you do and when you do it may even determine whether an injured tooth is eventually saved or lost.
If a tooth has been completely knocked out, you have about five minutes to replace the tooth in the socket to give it the best chance of reattachment and long-term survival. While we can certainly perform this action in our office, getting to us within five minutes may not be possible. Fortunately, any person can perform this action on site (see the article linked below for basic instructions on replantation). If for some that's not possible, you should control bleeding at the tooth site with direct pressure, place the recovered tooth in milk or the patient's saliva, and see us as soon as possible.
If, however, the injured tooth has been obviously knocked out of line but not completely detached from its socket, you have a small cushion of time to seek dental treatment — but not much. For this degree of injury, you should see us within six hours of the incident. We will be able to determine the exact nature of the injury, and treat the condition by moving the teeth back into proper position and splinting them.
You have up to twelve hours for broken or chipped teeth still in their normal position. Try to locate and save any broken-off fragments — it may be possible to re-bond them to the teeth. Although it may not be as urgent as other situations, you should still seek treatment as soon as possible. A broken tooth could leave the inner pulp exposed — a situation that left untreated could lead to eventual tooth loss.
Traumatic injuries to the mouth can have serious consequences for your long-term dental health. With our consultation and treatment efforts, we can help you save an injured tooth.
If you would like more information on caring for dental injuries, please contact us or schedule an appointment for a consultation. You can also learn more about this topic by reading the Dear Doctor magazine article "The Field-Side Guide to Dental Injuries."
By John G. Masak, DDS
January 05, 2013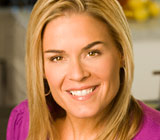 Cat Cora, philanthropist, author, chef, restaurateur and the first female chef on the Food Network's hit series Iron Chef America is a dynamo driven by a desire to change people's lives for the better. And she is no different when it comes to tackling her most challenging role: caring for the needs of her four active young sons. This includes monitoring the food they eat, their oral hygiene habits and protecting their teeth from injuries.
During an interview with Dear Doctor magazine, Cat describes a backyard accident in which one of her boys, Zoran, was accidentally knocked in the mouth by another child while jumping on the family's trampoline. While her son was not seriously injured, it did cause her to take proactive steps to avoid future injuries. She had her dentist make a custom-fitted mouthguard to protect his newly erupted adult teeth. He now wears the mouthguard while on the trampoline and when playing soccer.
If you and/or your children routinely participate in contact sports — boxing, football, hockey, lacrosse, soccer, water polo, rugby and basketball, for example — or other forms of vigorous physical activity, you too should consider getting a professionally made mouthguard. A properly fitted mouthguard can help prevent injuries to the jaws, lips and teeth. And unlike those cumbersome "boil and bite" mouthguards you can purchase at a drugstore, the ones we make will stay in place, making it easier for you to breathe and talk.
If you are still not convinced, consider these facts: According to the American Dental Association, an athlete is 60 times more likely to suffer harm to the teeth when not wearing a mouthguard. And the US Centers for Disease Control reports that sports-related dental injuries account for more than 600,000 visits to the emergency room each year. Furthermore, people who do not have a knocked out tooth properly reserved or replanted may face a lifetime cost of $10,000 to $20,000 per tooth, according to the National Youth Sports Foundation for Safety.
To learn more about mouthguards, continue reading the Dear Doctor magazine article "Mouthguards." Or if you are interested in obtaining a mouthguard for yourself and/or your child, contact us today to schedule an appointment. And to read the entire interview with Cat Cora, please see the article "Cat Cora."