My Blog
Posts for: November, 2016
By John G. Masak, DDS
November 22, 2016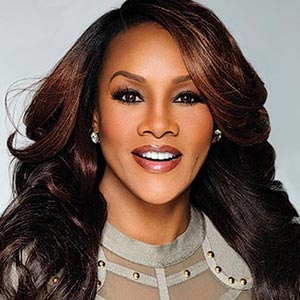 What's an actor's most important feature? According to Vivica A. Fox, whose most recent big-screen role was in Independence Day: Resurgence, it's what you see right up front.
"On screen, your smile and your eyes are the most inviting things that bring the audience in" she said. "Especially if you play the hot chick."
But like lots of people, Vivica reached a point where she felt her smile needed a little help in order to look its best. That's when she turned to a popular cosmetic dental treatment.
"I got veneers years ago," Ms. Fox told Dear Doctor magazine in a recent interview, "just because I had some gapping that probably only I noticed."
What exactly are dental veneers? Essentially, they are thin shells of lustrous porcelain that are permanently attached to the front surfaces of the teeth. Tough, lifelike and stain-resistant, they can cover up a number of defects in your smile — including stains, chips, cracks, and even minor spacing irregularities like the ones Vivica had.
Veneers have become the treatment of choice for Hollywood celebs — and lots of regular folks too — for many reasons. Unlike some treatments that can take many months, it takes just a few appointments to have veneers placed on your teeth. Because they are custom made just for you, they allow you to decide how bright you want your smile to be: anywhere from a natural pearly hue to a brilliant "Hollywood white." Best of all, they are easy to maintain, and can last for many years with only routine care.
To place traditional veneers, it's necessary to prepare the tooth by removing a small amount (a millimeter or two) of its enamel surface. This keeps it from feeling too big — but it also means the treatment can't be reversed, so once you get veneers, you'll always have them. In certain situations, "no-prep" or minimal-prep veneers, which require little or no removal of tooth enamel, may be an option for some people.
Veneers aren't the only way to create a better smile: Teeth whitening, crowns or orthodontic work may also be an alternative. But for many, veneers are the preferred option. What does Vivica think of hers?
"I love my veneers!" she declared, noting that they have held up well for over a decade.
For more information about veneers, please contact us or schedule an appointment for a consultation.
By John G. Masak, DDS
November 07, 2016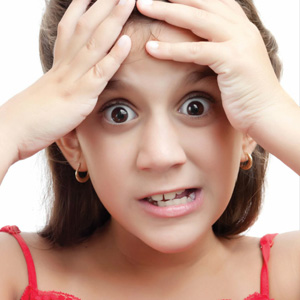 "What can I do about my child's teeth grinding habit?"
It's a common question we get from many concerned parents. Their exasperation involves more than having to wake every night to the annoying sounds coming from their child's bedroom: they're also worried about any potential damage occurring to their teeth.
Teeth grinding and similar habits fall under the umbrella term "bruxism." In basic terms, bruxism is the involuntary movement of the teeth and jaws not engaged in regular functions like chewing, speaking or swallowing. Bruxism is actually common among pre-adolescent children, considered by many healthcare professionals as normal behavior like thumb sucking.
It's not fully known why children grind their teeth, especially during sleep. Stress can play a part, but many believe it could also be related to immaturity on the part of the neuromuscular system that controls chewing. In some cases it could be linked to sudden arousals from sleep, particularly if the child is prone to airway obstruction causing sleep apnea. And there may be a link with certain medications, especially for hyperactivity disorders like attention deficit hyperactivity disorder (ADHD).
Most children eventually outgrow the habit. If it persists, though, it can contribute to teeth problems. Teeth can withstand a lot of biting force, but when chronically exposed to the higher than normal forces produced during teeth grinding they can begin to wear. Sodas, fruit juices, sports drinks or similar acidic beverages complicate matters because they increase mouth acid that can soften enamel. And besides dental issues, teeth grinding can also cause jaw problems, ear pain and headaches.
If symptoms begin to appear, we can take steps to reduce the effect of teeth grinding, such as a mouth guard worn at night to reduce biting forces and protect against wear. We can also look at curbing consumption of acidic foods and beverages, addressing possible airway obstructions, changing medications or counseling for psychological stress.
As with thumb sucking, there's no cause for immediate alarm if your children grind their teeth. But if it continues on into their later childhood years or begins to affect their health and well-being, we'll need to intervene to prevent further harm.
If you would like more information on teeth grinding and similar habits, please contact us or schedule an appointment for a consultation. You can also learn more about this topic by reading the Dear Doctor magazine article "When Children Grind their Teeth."