My Blog
Posts for: September, 2014
By John G. Masak, DDS
September 23, 2014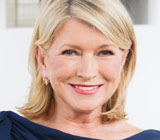 Martha Stewart has built a flourishing career by showcasing the things she's designed and made — like floral arrangements, crafts, and even home renovations. Just recently, she was showing off her latest restoration project: a new dental bridge. In fact, she live-tweeted the procedure from her dentist's office… and she even included pictures of the bridgework before it was placed on her teeth!
OK, it's a departure from paper crafts and home-made pillows… but why not? We can't help feeling that there's just as much craftsmanship — even artistry — in dental bridgework as there is in many other custom-made items. If you learn a little more about what goes into making and placing bridgework, perhaps you'll understand why we feel that way.
Bridgework is one good solution to the problem of missing teeth (another is dental implants). A fixed bridge is anchored to existing teeth on either side of the gap left by missing teeth, and it uses those healthy teeth to support one or more lifelike replacement teeth. How does it work?
Fabricated as a single unit, the bridge consists of one or more crowns (caps) on either end that will be bonded or cemented to the existing teeth, plus a number of prosthetic teeth in the middle. The solid attachment of the crowns to the healthy teeth keeps the bridge in place; they support the artificial teeth in between, and let them function properly in the bite.
Here's where some of the artistry comes in: Every piece of bridgework is custom-made for each individual patient. It matches not only their dental anatomy, but also the shape and shade of their natural teeth. Most bridges are made in dental laboratories from models of an individual's teeth — but some dental offices have their own mini-labs, capable of fabricating quality bridgework quickly and accurately. No matter where they are made, lifelike and perfect-fitting bridges reflect the craftsmanship of skilled lab technicians using high-tech equipment.
Once it is made, bridgework must be properly placed on your teeth. That's another job that requires a combination of art and science — and it's one we're experts at. From creating accurate models of your mouth to making sure the new bridge works well with your bite, we take pride in the work we do… and it shows in your smile.
If you would like more information about dental bridges, please contact us or schedule an appointment for a consultation. You can learn more by reading the Dear Doctor magazine articles "Fixed vs. Removable Bridges" and "Dental Implants vs. Bridgework."
By John G. Masak, DDS
September 08, 2014
A loose permanent tooth isn't normal — it represents a serious threat to the tooth's survival. There may be a chance to save the tooth, however, if we can determine the cause of the looseness and treat it appropriately.
Teeth are normally held securely in place by the periodontal ligament, an elastic tissue that attaches to both the teeth and the bone. Certain conditions, however, can disrupt this attachment. The most common is advanced periodontal (gum) disease, an infectious condition caused by bacterial plaque. It can severely inflame and damage the surrounding gum tissues resulting in bone loss. As the bone is lost, the periodontal ligament is lost as they detach from the teeth. In fact, tooth looseness may be a fairly late sign of the disease.
Another major cause is teeth grinding (bruxism) and clenching habits that result in excessive biting forces. Usually stress-related, teeth grinding and clenching generate forces on the teeth outside of their normal range. As a result the periodontal ligament can become stretched, inducing tooth looseness.
Our treatment approach depends on which condition is causing the looseness, best assessed with a thorough dental examination. If gum disease is the culprit, the main treatment is to remove as much bacterial plaque and calculus (tartar) as possible using various techniques such as scaling or root planing (accessing and cleaning root surfaces). It's also imperative for you the patient to start and maintain an effective hygiene regimen of daily brushing and flossing, along with professional cleanings every three to six months depending on your degree of vulnerability to gum disease. Subsequent healing will stimulate tissue reattachment to the teeth.
In the case of excessive biting forces, we primarily want to reduce their effect on the teeth. Treatment can include muscle relaxants or anti-inflammatory drugs, or a custom-fitted bite guard to minimize biting forces from teeth grinding during sleep. In some cases we may opt to reshape the biting surfaces of teeth through removal of small amounts of surface enamel: this will reduce the biting force by altering how the upper and lower teeth contact. It's also possible to splint loose teeth to more stable teeth, joining them like pickets in a fence. This helps relieve the biting force on teeth with significant loss of bone support.
If you notice a loose tooth, you should make an exam appointment with us as soon as possible. The sooner we can diagnose the cause and begin treatment, the less chance you'll lose your tooth.
If you would like more information on loose teeth, please contact us or schedule an appointment for a consultation. You can also learn more about this topic by reading the Dear Doctor magazine article "Loose Teeth."