My Blog
Posts for: January, 2013
By John G. Masak, DDS
January 15, 2013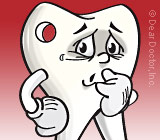 A number of factors can lead to dental caries (tooth decay). To find out if you are at high risk, ask yourself these questions.
Is plaque visible in my mouth?
Dental plaque is a whitish film of bacteria that collects on your teeth. If it is clearly visible, it means that there is a lot of it. Among the bacteria in the plaque are those that produce tooth decay, particularly in an acidic environment. (A normal mouth is neutral, measured on the pH scale, midway between the extreme acidic and basic ends of the scale.)
Do I have a dry mouth?
Saliva protects your teeth against decay by neutralizing an acidic environment and adding minerals back to the outer surface of enamel of your teeth, so reduced saliva is a high risk for caries. Many medications can cause dry mouth as a side effect.
Do I eat a lot of snacks, particularly unhealthy ones?
Frequently eating sugars, refined carbohydrates, and acidic foods promotes the growth of decay-producing bacteria. The more frequently you eat, the longer your teeth are bathed in sugars and acids. Acidic foods not only promote bacterial growth, they also directly cause erosion of the tooth's hard surface by softening and dissolving the minerals in the enamel.
Do I wear retainers, orthodontic appliances, bite guards or night guards?
These appliances are recommended for various conditions, but they tend to restrict the flow of saliva over your teeth, cutting down on the benefits of saliva mentioned above.
Do my teeth have deep pits and fissures?
The shape of your teeth is determined by your heredity. If your teeth grew in with deep grooves (fissures) and pits in them, you are at higher risk for bacterial growth and resulting decay.
Do I have conditions that expose my teeth to acids?
If you have bulimia (a psychological condition in which individuals induce vomiting), or GERD (Gastro-Esophageal Reflux Disease), your teeth may be frequently exposed to stomach acids that can cause severe erosion to your teeth.
Do I already have cavities?
Visible cavities can range from those only visible with laser technology or x-ray examination to those a dentist can see with a naked eye. If you already have small cavities, you are at high risk for developing more.
Do I have white spots on my teeth?
White spots are often the first sign of decay in a tooth's enamel. At this point, the condition is often reversible with fluorides.
Have I had a cavity within the last three years?
Recent cavities point to a high risk of more cavities in the future, unless conditions in your mouth have significantly changed.
If you have any of these indications of high risk, contact us today and ask us for suggestions for changing the conditions in your mouth. You can also learn more by reading the Dear Doctor magazine article "Tooth Decay."
By John G. Masak, DDS
January 05, 2013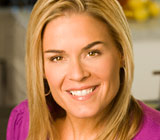 Cat Cora, philanthropist, author, chef, restaurateur and the first female chef on the Food Network's hit series Iron Chef America is a dynamo driven by a desire to change people's lives for the better. And she is no different when it comes to tackling her most challenging role: caring for the needs of her four active young sons. This includes monitoring the food they eat, their oral hygiene habits and protecting their teeth from injuries.
During an interview with Dear Doctor magazine, Cat describes a backyard accident in which one of her boys, Zoran, was accidentally knocked in the mouth by another child while jumping on the family's trampoline. While her son was not seriously injured, it did cause her to take proactive steps to avoid future injuries. She had her dentist make a custom-fitted mouthguard to protect his newly erupted adult teeth. He now wears the mouthguard while on the trampoline and when playing soccer.
If you and/or your children routinely participate in contact sports — boxing, football, hockey, lacrosse, soccer, water polo, rugby and basketball, for example — or other forms of vigorous physical activity, you too should consider getting a professionally made mouthguard. A properly fitted mouthguard can help prevent injuries to the jaws, lips and teeth. And unlike those cumbersome "boil and bite" mouthguards you can purchase at a drugstore, the ones we make will stay in place, making it easier for you to breathe and talk.
If you are still not convinced, consider these facts: According to the American Dental Association, an athlete is 60 times more likely to suffer harm to the teeth when not wearing a mouthguard. And the US Centers for Disease Control reports that sports-related dental injuries account for more than 600,000 visits to the emergency room each year. Furthermore, people who do not have a knocked out tooth properly reserved or replanted may face a lifetime cost of $10,000 to $20,000 per tooth, according to the National Youth Sports Foundation for Safety.
To learn more about mouthguards, continue reading the Dear Doctor magazine article "Mouthguards." Or if you are interested in obtaining a mouthguard for yourself and/or your child, contact us today to schedule an appointment. And to read the entire interview with Cat Cora, please see the article "Cat Cora."